Content is the cornerstone of any affiliate marketing program. You rely on your partners to create engaging, high-quality blog posts, social media posts, videos, and more to attract customers to your brand.
If their content is lacking, it's not going to drive sales.
There are several ways you can ensure that your affiliates put their best foot forward when it comes to representing your brand. One is vetting partners before accepting them into your program.
Another is encouraging them to produce long-form content, which offers several advantages in terms of search engine optimization (SEO), sales, and "sharability".
In this article, we'll look at the benefits of long-form content when it comes to promoting products and services online. Then we'll share some ideas and tools you can use to help affiliates produce long-form content that will sell more. Let's dive in!
Understanding Long-Form Content and Its Benefits
Typically, long-form content refers to written material that is at least 1,200 words. This might include detailed and informative blog posts, white papers, guides, or tutorials.
In recent years, this definition has expanded to include video content. However, the exact length required for a video to be considered long-form is a bit more flexible.
Commercial-style videos between two and six minutes might be considered lengthy, as might a 20-minute vlog.
Long-form content is often also "evergreen", meaning it stays relevant over time and doesn't go out of style. Its lifespan is at least two years, and it usually covers topics that are timeless and commonly searched.
There's a common misconception that attention spans are drastically decreasing and that no one wants to read or watch long content online. On the contrary, consumers seem drawn to lengthier posts.
Experts have found that long-form content receives more social media shares than short articles. H2 and H3 tags, backlinks, bullet-point lists, infographics, and downloadable materials can all help improve this metric as well.
Additionally, it is well known that search engines favor long-form content. Plus, long posts mean more opportunities to work keywords into the content naturally, which can help boost visibility even more.
Last but not least, long-form content drives more conversions. This may be partly because you can better establish your authority and credibility in a long post than you can in a short one.
Lengthier posts also give you the chance to go more in-depth and explain the perks of your product or service.
How to Help Your Affiliates Write Long-Form Content (3 Key Tips)
When you take all the advantages of long-form content into consideration, it's clear that your affiliate program stands to benefit from it. However, you have very little control over your publishers' editorial strategies.
Fortunately, there are several ways you can encourage your partners to produce longer articles (and videos) while also making it easier for them to do so. Here are our top tips.
1. Give Your Affiliates Resources on Long-Form Content
Just as you may not have been aware of the power of long-form content, your affiliates might not realize how much it could help them.
Including information about the advantages of publishing longer posts in your program's onboarding materials could help steer them in the right direction.
This info might include:
Statistics and research from content marketing experts on the benefits of long-form content
Writing resources to help affiliates with brainstorming topic ideas, creating an editorial calendar, structuring blog posts, and more
Links to examples of long-form content on your brand's own blog
With Easy Affiliate, you can easily share all these resources and more in your dedicated affiliate dashboard.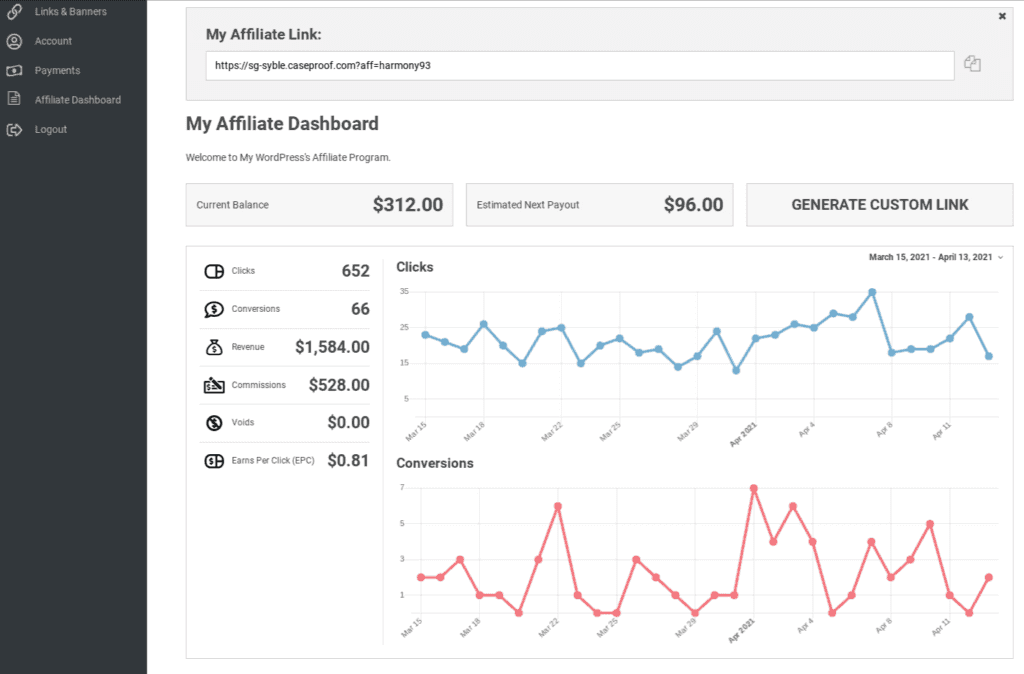 2. Share Swipe Copy and Other Creatives to Help Bulk Up Your Affiliates' Posts
One of the most intimidating aspects of long-form content is making sure you have enough to say. If some of your publishers frequently run up against writer's block and struggle to hit 1,200 words, you can give them a leg up with some swipe copy.
Swipe copy is a snippet you've written about the product or service you want your affiliates to promote. They can access it via their dashboards, adapt it to their blog's voice and style, and use it freely in their content to generate interest in your brand.
You can share all kinds of other creative assets with your affiliates, too. For instance, you might design an infographic about your product that your partners can embed in their long-form content.
This can make their posts more sharable on social media and increase your reach.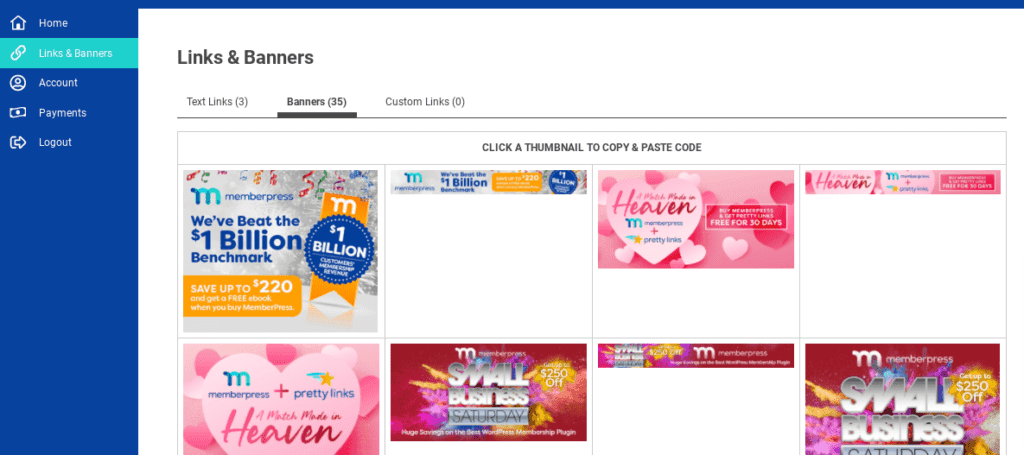 Also, consider introducing your affiliates to Conversion AI's Jarvis. It's an incredibly helpful copywriting platform that uses artificial intelligence to make blog post writing as much as five times faster.
3. Create Guidelines for Your Affiliates to Follow
If your program has been established for some time, you may be able to be a little pickier when it comes to accepting publishers into your program. For example, you could specify in your affiliate guidelines that any posts they produce related to your brand should be at least 1,200 words long.
However, we recommend using this strategy sparingly and only if you're confident in your program's ability to attract affiliates. Long-form content requirements might scare off potential partners if they don't want to commit to a big time investment.
One way to offset this would be to offer tiered commissions. You could leave your lowest tier open to publishers who write content of any length, but require longer posts from the partners in your program's upper levels.
Easy Affiliate enables you to quickly and easily set multiple commission levels and pay your partners appropriately. Plus, you can track your affiliates' performance in a convenient analytics report right in your WordPress dashboard.
Conclusion
Helping your affiliates write long-form content is one of the best ways to drive new traffic to your site. In addition to boosting sales, this can also help keep your affiliates happy as they watch their commissions roll in.
In this post, we covered three tips for helping your partners succeed at long-form content:
Provide your affiliates with resources on how and why to write long-form content.
Share swipe copy and other creative assets to help fill out your affiliates' posts.
Create guidelines for your affiliates to follow, and reward them for publishing long-form content.
Do you have any questions about long-form content and how to encourage your affiliates to write it? Ask away in the comments section below!
If you liked this article, follow us on Twitter, Facebook, and LinkedIn. And don't forget to subscribe in the box below!