Congratulations! You've just unlocked the ultimate trove of Black Friday & Cyber Monday steals for your online biz! Check out our curated list of sizzling hot deals and giveaways to kickstart your festive spree! 🛍️🚀🎁
The pumpkins are out, your and Thanksgiving plans are all tied up… it can mean only one thing:
BLACK FRIDAY IS COMING!
But there's no need for sharp elbows and whistles for these online deals and giveaways.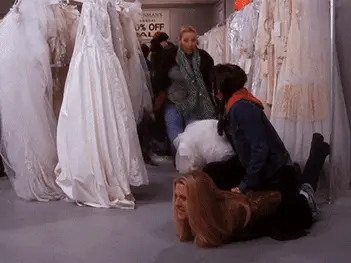 Just sit back, scroll, and enjoy hundreds of dollars of savings when you make the most of these offers on our favorite WordPress tools and services.
Catch them while you can though, as these deals are available for a limited time only. Check the start and end dates next to each offer.
WATCH OUT: Some of these deals haven't gone live yet, so check the dates!
TOP TIP: Check in regularly on this list, as we'll be adding new deals as they roll in through December 2.
---

Easy Affiliate: Deal Coming Soon
Run your affiliate program your way with the Easy Affiliate plugin for WordPress. Outsource your very own sales team for your ecommerce store, WooCommerce or membership site in minutes, and get your affiliates buzzing!
By harnessing the power of referral marketing, you can grow sales by as much as 30%! Not only that, but you get to waive third-party fees required by affiliate program hosts.
Hit the button below and subscribe to the Easy Affiliate blog to be the first to get the scoop on our Black Friday sale!
---
MemberPress: Deal Coming Soon
MemberPress is the world's #1 content monetization and membership plugin. Over 10 years, its customers have generated over $1 billion in memberships.
Flexible, robust, and easy to use, MemberPress regularly tops the charts for top membership plugins.
Paywall content, create and sell online courses, sell digital downloads, and accept online payments securely. However you plan on building recurring revenue, MemberPress has the easy, no-code solution for you!
Want to be the early bird for the MemberPress Black Friday sale? Subscribe to the blog by clicking. on the button below.
---
WishList Member: Deal Coming Soon
WishList Member stands as one of the pioneering membership plugins. It laid the foundation for content protection and subscription management on WordPress.
Celebrated for over a decade, this trailblazing plugin has a devoted community of loyal users and developers.
Refined over years of user feedback, WishList Member is a reliable solution. Drip content, offer exclusive member forums, provide tiered access levels and build your online course.
Whatever your goals for your membership site, WishList Member has you covered.
Don't miss out! Follow WishList Member on X (Twitter) and get a front-row seat to their Black Friday deals.
---

MemberMouse: Deal Coming Soon
MemberMouse is widely considered the premier enterprise-level membership solution for WordPress. Designed specifically for large-scale operations and intricate membership needs, it brings robustness and scalability to the forefront.
With a track record spanning years, MemberMouse is a popular solution amongst businesses seeking advanced functionalities and seamless performance.
Be the first to know when their Black Friday sale kicks off! Subscribe to the MemberMouse Blog.
---
ThirstyAffiliates: Deal Coming Soon
ThirstyAffiliates is a feature-packed link-cloaking tool to help affiliates and bloggers to squeeze more revenue from their content.
Use geolocation links to send visitors directly to their country's store, easily cloak and uncloak links as required, auto-link keywords, and fix broken or outdated links in a flash!
Get ahead of the game! Subscribe to the ThirstyAffiliates blog and you'll be the first to hear about the Black Friday sale launch.
---

Pretty Links: Deal Coming Soon
An essential in any pro affiliate's toolkit, PrettyLinks stands out as the #1, most user-friendly URL shortener and link cloaker available.
Shrink, share, and track your affiliate links with ease, and make your content work harder for you while you sit back and watch the revenue roll in.
Want the 411 on the Pretty Links Black Friday sale? Subscribe to their Blog and you won't miss a thing!
---

AdSanity: Deal Coming Soon!
Looking to seamlessly display ads on your site without distracting from your content? The AdSanity plugin simplifies ad management on your WordPress site.
Get full control over how you create, place, and rotate ads on your site. Display ads strategically through your content to maximize click-through rates and keep those commissions rolling in.
---
WP Adminify: Deal Coming Soon!
Streamline your WordPress dashboard and optimize user experience with WP Adminify.
This WordPress dashboard customization plugin lets you delete unnecessary options, and modify the rest to create a personalized, intuitive experience for your users.
WP Adminify has a whole host of features and modules to help you snip your workflows into shape, and boost your business's bottom line!
---
Master Addons: Deal Coming Soon!
Take your website creation to a whole new level, even if you're a complete non-techie with Master Addons.
Master Addsons is jam-packed with widgets and extensions to bring pro-level functionality to your landing pages created by the Elementor page builder.
Create pages as unique as your business with total ease.
👉 Swing by again tomorrow, we're rolling out new deals each day! 👈
Affiliate Link Disclosure