One of the main things customers want to know before investing money and time in your online course is: are you an expert in your field?
How can you build trust with your target audience so they know the information they're getting is valuable and honest?
Affiliate programs can be a highly effective solution. These programs add trust by encouraging influential figures in your niche to recommend your online course to their audiences.
In return, you provide the affiliate with commissions (but only when they send business your way).
In this post, we'll take a more detailed look at what affiliate programs are, why you should consider starting one for your online course, and how to do so.
Let's get right to it!
A Quick Overview of Affiliate Programs
Affiliate marketing is a strategy that involves rewarding individuals (affiliates) for providing you with web traffic or sales. This exposes your product to people who are interested in what you have to offer, but might be hard to reach.
Once someone becomes an affiliate for your business, they'll receive a unique trackable link for each course or other product. Affiliates then promote your offerings through content such as tutorials and product reviews.
When a customer makes a purchase, the link allows you to see which affiliate sent them your way. In exchange, the affiliate receives a commission. Win-win!
Starting your own affiliate program is one of the best ways to promote an online course. And getting affiliates who are well-known in your niche to recommend your course adds a vital level of trust, making the sales process even easier.
How to Start an Affiliate Program for Online Courses (In 5 Easy Steps)
Now that you know what affiliate programs are and some of their benefits, let's take a look at how you can set one up for your online courses.
Step 1: Ensure Your Site Looks Professional
Sure, affiliates are attracted by your sales commission, but when affiliate marketers are deciding if they want to join your affiliate program, there are other key factors.
By becoming an affiliate partner, they are associating their brand with yours. Their reputation is impacted by how their followers experience your business. So you can bet they'll do their due diligence to check out your product.
If your course site is sloppy, slow, or plagued with bugs, there's frankly no point reading the rest of this blog.
Make sure you choose a Learning Management System (LMS) provider that is user-friendly and professional-looking. This is where MemberPress Courses comes in.
MemberPress is the world's #1 membership and monetization WordPress plugin. It allows you to create, manage, and sell online courses directly from your WordPress site.
With MemberPress Courses, you'll have a sleek and intuitive platform to host your courses, and your affiliates will have confidence in the quality of your website.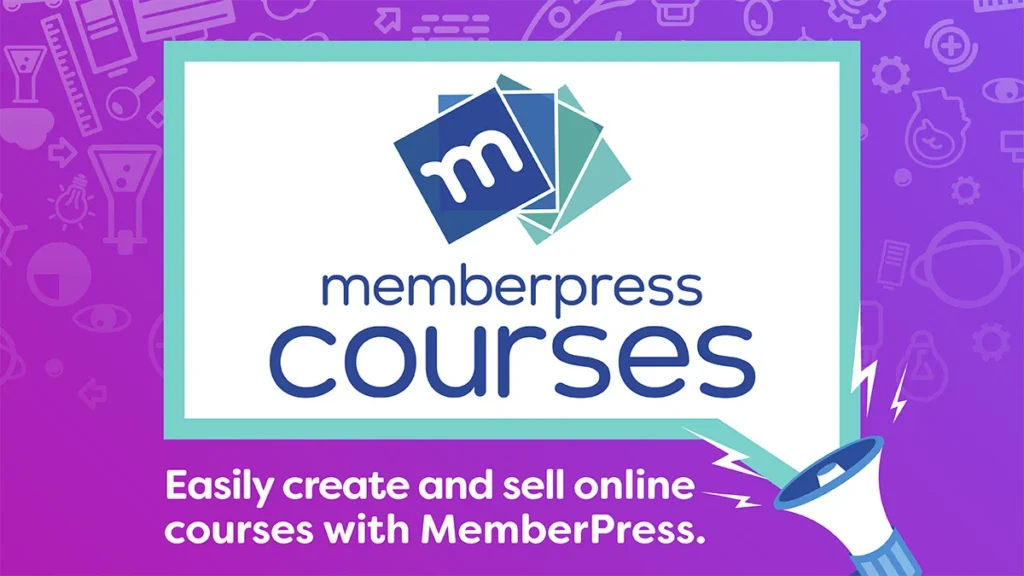 MemberPress Courses features an easy-to-use course builder, secure content protection, and the ability to create an unlimited number of courses.
Its powerful membership features allow you to manage and track student progress with ease, ensuring a high-quality user experience for your students.
If you're in a hurry or not particularly tech-savvy, you should definitely consider ReadyLaunch™ by MemberPress.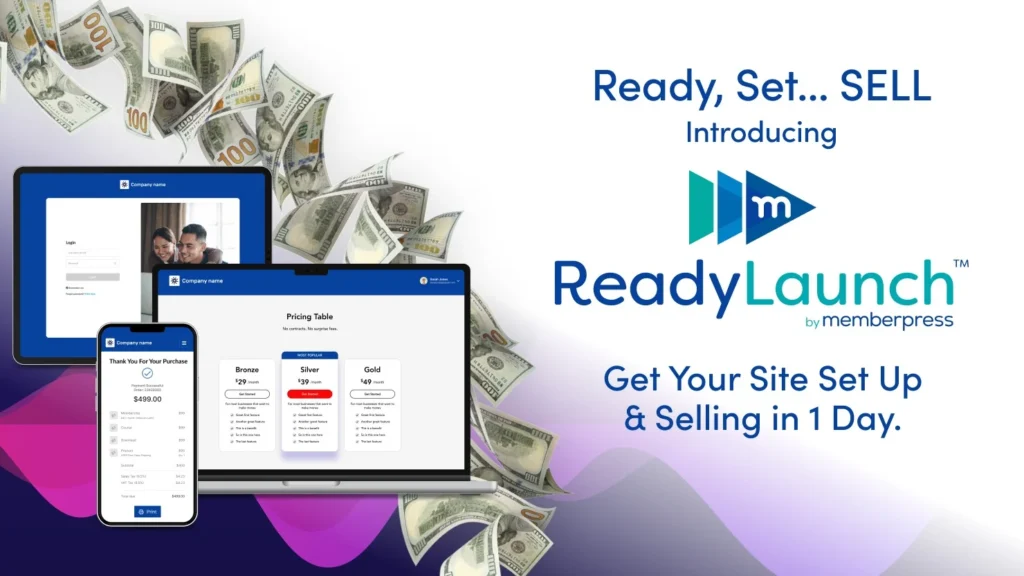 ReadyLaunch™ is baked right into the MemberPress plugin. It provides you with a fully functional MemberPress website, complete with courses and membership options, ready to launch in a few short hours.
With ReadyLaunch™, you can bypass the web development phase and start selling your courses immediately.
Remember, focus on creating an easy-to-navigate, professional-looking site. That way, influencers will be more likely to want to associate themselves with your brand, join your affiliate program, and promote your online courses.
This all starts with choosing the right platform. Choose MemberPress Courses for top quality, and ReadyLaunch™ if you need to hit the ground running.
Step 2: Install the Easy Affiliate Plugin on Your Site
To add an affiliate program to your WordPress website, you can use our Easy Affiliate plugin. This tool offers an all-in-one solution for managing affiliate programs and is designed with beginners in mind.
Start by heading to the product page and choosing the pricing plan that's right for you:
After purchasing the plugin, open the My Account page and click on Downloads. This will let you download the plugin's .zip file:
Next, open up your WordPress admin dashboard and go to Plugins > Add New. Click on Upload Plugin, and select the Easy Affiliate .zip file:
After that, you can Activate the plugin.
Step 2: Configure Easy Affiliate's Settings
Easy Affiliate has a setup wizard that makes configuring the platform quick and straightforward:
If the option to start this setup wizard doesn't appear automatically, you can find it under Easy Affiliate > Settings:
The first stage of the setup wizard requires you to enter your license key. To find this, go back to your Easy Affiliate downloads page and check the bottom-left corner:
The wizard will also walk you through migrating your affiliate data (if you have another affiliate plugin installed on your site), and choosing any ecommerce plugins you want to use Easy Affiliate with.
You'll also enter some basic information about your online course business.
The next stage of the setup wizard asks you to choose your initial affiliate registration settings.
When you're first starting out, we recommend opening your program up to the public to make the onboarding process as straightforward as possible:
How you collect tax info and addresses is up to you, but it is usually a good idea to get these details upfront. There's also an option to display an affiliate agreement. If you have one, this is an excellent place to put it.
Next, you can set up your commissions and payouts. If you just have one online course, the fixed amount is normally the best option. It will give potential affiliates a clear idea of how much they could earn:
If you have multiple courses, you'll need to determine which option will be most cost-effective for your business. However, it's also important to make sure you're compensating affiliates appropriately.
The average commission rate in the education industry is about 20%. This is a great place to start, but remember to also look at what your direct competitors are doing when setting up your commissions.
If you're not sure just yet what to choose, don't worry. None of these choices are permanent – you can change all of them later in the plugin's settings if the need arises.
Step 3: Find Affiliate Partners
Finding affiliates to promote your online course can seem like a challenging feat, but it can actually be quite simple.
One super-effective strategy is to reach out to existing customers. Email lists, websites, and social media platforms are all great tools to find customers who may be interested in joining as affiliates.
Another way you can find partners for your program is by reaching out to social media influencers. For example, many YouTubers partner with larger course platforms such as Skillshare or Udemy:
Depending on how you are running your program, you may need to review candidates' applications.
When doing this, it is helpful to have an idea of who your ideal applicant is. This should make the selection process significantly easier. Additionally, be on the lookout for telltale affiliate red flags.
Step 4: Manage and Track Your Affiliate Program
Once your first affiliates are onboard, it's vital to keep track of your program's results so you can make changes when necessary. On the Easy Affiliate > Reports page, you'll find data on the total number of clicks and sales your program has generated:
In the weeks and months after signing up your first affiliates, you should start to see these metrics increase. If that's not the case, you might want to consider making some changes to your strategy.
If you are seeing a lack of clicks, it probably means your affiliates are doing something wrong.
One way to manage underperforming affiliates is to provide useful marketing resources to help them promote your courses.
In some cases, you may also need to consider increasing your commission rates in order to attract higher-quality affiliates (or better motivate the ones you have).
If the clicks are there but are not converting into sales, this could mean your landing page needs some improvements. Additionally, affiliates may not have a thorough understanding of what your online course is all about.
As a result, they could be targeting the wrong audience. Consider providing some additional guidance on who your target market is to help with this issue.
Conclusion
Promoting your online course business to potential customers can be challenging, given how many competitors are out there. Fortunately, starting an affiliate program is an excellent solution to this issue.
In this post, we covered 5 key steps for starting your own affiliate program:
Create a professional site with

MemberPress

to attract desirable affiliate partners.
Install the

Easy Affiliate plugin

on your site.
Configure Easy Affiliate's settings.
Find affiliate partners.

Manage and track

your affiliate program
Do you have any questions about starting an affiliate program for your online course business? Let us know in the comments!
If you liked this article, follow us on Twitter, Facebook, Pinterest, and LinkedIn. And don't forget to subscribe in the box below!
Affiliate Link Disclosure