Stop affiliate fraud in its tracks! Discover the unique Easy Affiliate feature that lets you identify and weed out PPC click fraudsters before you pay them a dime.
An affiliate program, when done right, can be a goldmine for businesses. However, for affiliate managers, one challenge always looms large: mitigating the risk of PPC click fraud and effectively monitoring affiliate activities.
Today, I want to share a very powerful way to expose affiliates who may be exploiting your program and siphoning off your would-be sales to earn an easy commission.
Following this process can have a profound impact on your affiliate program costs.
You'll reduce your commission costs. And your marketing team could even see a drop in their average costs per click!
So let's catch those affiliate fraudsters red-handed!
The Challenges of PPC Advertising in Affiliate Marketing
Pay-per-click (PPC) advertising can be a double-edged sword. On one hand, it's an effective strategy for driving targeted traffic, but on the other, it poses significant challenges, particularly in the affiliate marketing realm. Here are some of the common issues faced:
The Bid Cost Dilemma
Most affiliate managers impose strict limitations on PPC advertising with affiliate links.
A prime reason for this is to prevent the inadvertent increase in their own PPC bid costs. This can happen if multiple affiliates are bidding on identical, relevant keywords, thereby creating bid competition and driving up costs.
As a result, many companies prohibit PPC advertising altogether within their affiliate programs.
Branded Keywords Restrictions
Even companies that permit PPC advertising often ban affiliates from bidding on the merchant's branded keywords.
For example, satellite TV service providers like DISH Network or DirecTV typically restrict their affiliates from using their branded terms in PPC campaigns.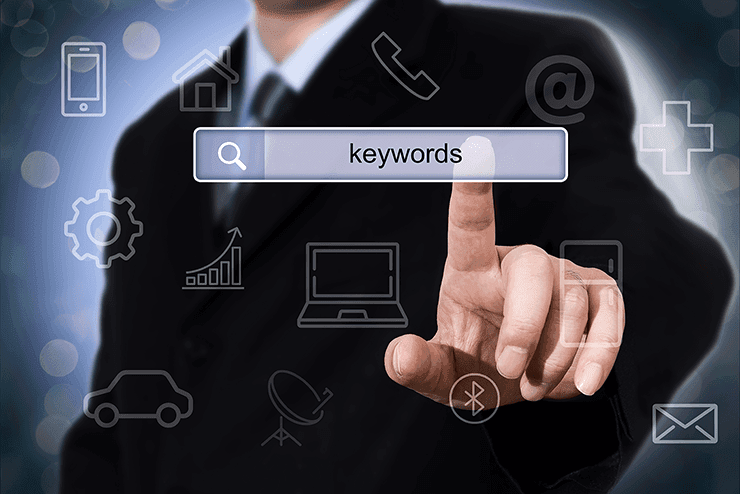 This policy prevents affiliates from essentially "stealing" organic traffic that these brands would otherwise receive directly. And it eliminates competition for branded keywords.
Landing Page Arbitrage
Few, if any, smart affiliate programs allow affiliates to use their affiliate link as the "final URL" or landing page in their PPC ads. This practice is essentially a form of arbitrage, redirecting potential direct sales to the affiliate referral channel.
Direct affiliate linking in PPC forces the merchant to pay commissions they wouldn't otherwise owe.
Given these challenges, affiliate managers need a robust system that provides detailed oversight of their affiliate activities.
This is where Easy Affiliate's unique UTM tracking feature comes in, providing a solution to these problems and offering an innovative way to manage affiliate marketing campaigns.
Stop Paying Unearned Commissions
So, exposing and ending these types of practices in your affiliate program can lead to an immediate boost in profits!
But, how do you know if your affiliates and referral partners are engaging in direct linking activities? How do you know which websites they're publishing your affiliate links on?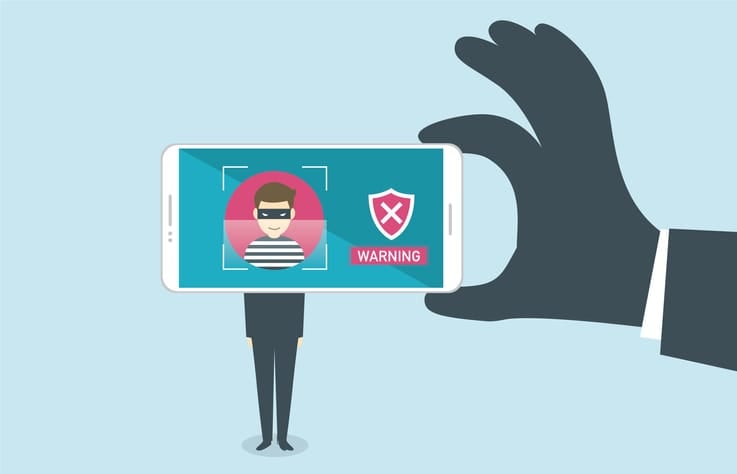 Read on and I'll show you how you can stop affiliates from exploiting your program with their sneaky PPC tricks.
Easy Affiliate: Elevating Your Affiliate Management
The beauty of affiliate marketing lies in its simplicity; you provide your affiliates with referral links, they spread the word about your products or services, and for every conversion they generate, they get rewarded.
Easy Affiliate, the leading WordPress plugin for managing affiliate programs, has simplified this process even more by offering a unique UTM tracking feature that adds a new dimension of visibility and control over your affiliate links.
Unleashing the Power of UTM Parameters
UTM (Urchin Tracking Module) parameters have been around for a while. They're usually added to the end of a URL to track the performance of campaigns and content.
What's revolutionary about Easy Affiliate's feature is how it automatically adds UTM parameters to each affiliate's referral links. But what's even better is how these parameters are employed.
The plugin redirects the affiliate link and adds UTM_Source, UTM_Medium, and UTM_Content parameters. In the source field, we capture the hostname of the referral domain.
Setting up UTM Tracking in Easy Affiliate
Setting this feature up is literally as easy as clicking a button! In the Easy Affiliate settings menu, scroll to the bottom and see the section titled Links. Next, click the slider next to UTM Affiliate Link Tracking.
Hey, we call it Easy Affiliate for a reason.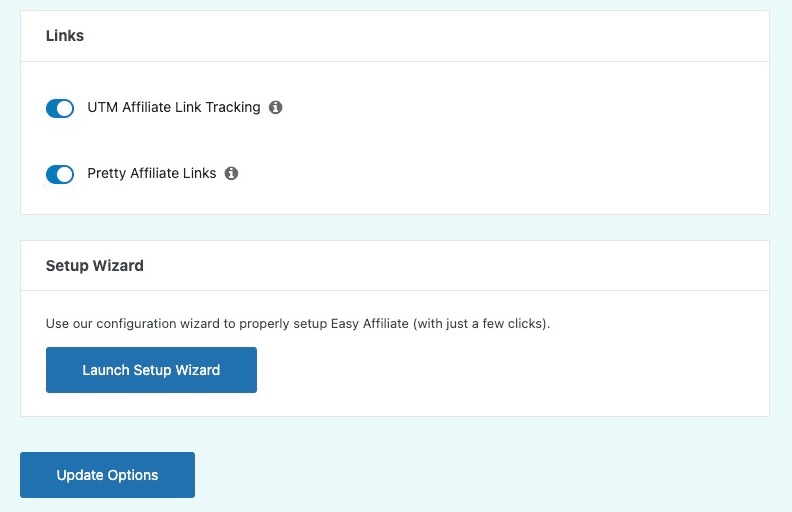 This means the affiliate manager can now track exactly which domains their affiliates are publishing links on. For instance, if an affiliate shares his link in a Facebook Group, Easy Affiliate will add "facebook.com" as the utm_source.
Additionally, Easy Affiliate will add the affiliate's ID or friendly identifier as the utm_medium parameter. This level of insight was previously unachievable, but with Easy Affiliate, it's now at your fingertips.
At this point, you're already seeing how this feature would allow you to segment your Google Analytics reports to uncover your highest-converting affiliate partners.
While most affiliate program platforms have some amount of performance reporting built in, Easy Affiliate puts the data right inside Google Analytics. So your affiliate program data becomes easily accessible in the same place as your website performance data.
Affiliate Fraud Detection and Compliance
Easy Affiliate's UTM tracking feature isn't just about performance analysis—it also offers a powerful means of detecting affiliate fraud.
For affiliate managers who prohibit the use of direct links in PPC ads, or ban all PPC advertising entirely, tracking the source of affiliate traffic is crucial.
With our UTM tracking, you can spot a violation of your policy whenever traffic is detected from a source like "google.com" and the medium is an affiliate ID.
For example, your Google Analytics reports might show traffic and sales attributed to the Source/Medium of google.com/aff-shadyppcdude.
That would show that your affiliate, ShadyPPCDude added his affiliate link to a Google Ads campaign.
This level of control and visibility makes Easy Affiliate's UTM tracking a critical tool for ensuring affiliate compliance and preserving the integrity of your affiliate programs.
Future-Proofing Your Affiliate Program
In the ever-evolving digital marketing landscape, you must stay ahead of the curve.
By giving you more data about your affiliate links and the domains they are posted on, Easy Affiliate's UTM tracking equips you with the tools needed to identify trends, opportunities, and potential issues.
You can use this data to:
Guide your strategy,
Informing decisions about which affiliate partnerships are most profitable,
Where to focus your resources,
And how to better support your affiliates.
Finding Easy Affiliate UTM Data in GA4
While setting this feature up is simple and straightforward, you're now wondering how to find it in Google Analytics 4 (GA4).
Well, you're not alone!
Our teams have spent a fair amount of time learning and preparing for the GA4 migration.
Let's face it. Stuff is harder to find in GA4 than it was before. And a lot of marketers are upset.
However, you don't need to make any fancy customizations or special settings in GA4 to quickly find this data.
You just need to locate your Traffic acquisition reports. Then you view the report by Source/Medium values. Here's what it looks like in the GA4 demo account:
Once you've located the Session source/medium view, you'll be looking for instances where the medium begins with "aff-" to identify your Easy Affiliate link traffic.
From there, you just need to analyze the affiliate traffic for the affiliate IDs that have a google.com or bing.com source.
Then it will be up to you, as the affiliate program manager, to determine how to address the issue.
Embracing Easy Affiliate's UTM Tracking
Embracing Easy Affiliate's UTM tracking is more than just a strategic move—it's a way to revolutionize your affiliate program. By giving you greater visibility into your affiliates' activities, this unique feature helps you optimize your program for success.
Regardless of whether you're just getting started with affiliate marketing or you're a seasoned pro, Easy Affiliate's UTM tracking is an essential tool to have in your arsenal.
In conclusion, Easy Affiliate isn't just another WordPress plugin for managing affiliate programs. It's a powerful platform that can give you unprecedented insights into your affiliate marketing efforts.
And with the addition of the UTM tracking feature, you can now manage your program with even greater precision and effectiveness.
Remember, the path to successful affiliate marketing isn't always straightforward, but with the right tools and insights, you can navigate it with confidence.
Easy Affiliate is here to help you make the most of your affiliate program. Try out our unique UTM tracking feature today and experience the difference it makes.
Do you have any questions about UTM tracking or affiliate fraud detection? Let us know in the comments section below!
If you liked this post, be sure to follow us on Twitter, Facebook, and LinkedIn! And don't forget to subscribe in the box below.
Affiliate Link Disclosure