If you run a small business, you probably want to build a strong marketing strategy to help promote and grow your company. However, if you need extra people or expertise, deciding who to hire and how can be a challenge.
There are plenty of different digital marketers in the job pool that can help you advance your small business. When you know the pros (and cons) of who you can hire, you'll be able to choose the best people to help grow your brand.
In this post, we'll talk about why you might want to hire digital marketers for your small business. Then, we'll go over the ins and outs of hiring employees vs independent contractors vs affiliate marketers to help you gauge which is the best choice for you.
Why You Might Consider Hiring Digital Marketers for Your Business
Every business needs a strong marketing strategy. That's because marketing helps you communicate with and inform your customers and potential buyers. It's nearly impossible to grow your business without it.
Marketing also helps small businesses to stay relevant in a constantly evolving marketplace. As consumer behavior and preferences change, small businesses must adapt their marketing strategies to stay competitive.
By analyzing market trends and staying up-to-date on industry developments, small businesses can create marketing campaigns that speak directly to their target audience.
There are many aspects of your small business you can improve with the right marketing strategies. You can expand your reach and boost your conversion rates using specific promotional efforts.
However, not every small business owner is an expert marketer. There are only so many hats you can wear, and sometimes you need assistance.
What's more, marketing is no place to skimp when it comes to hiring people. Having the right members on your team can allow you to leverage a strategy that helps your company flourish.
How to Choose the Best Marketer for Your Business (Employees vs Independent Contractors vs Affiliate Marketers)
Now that you know why marketing is vital to your success, let's compare the different professional profiles you can hire.
1. Employees
An employee is defined as someone who works for a salary. This person is hired by an employer to perform a specific job and they most often receive extra benefits that contract workers don't.
For example, they probably get overtime pay and paid vacations. They may also sometimes receive additional perks such as health care and professional development training.
Additionally, unlike a freelance worker, an employee usually has to work within a set timeframe and perform specific tasks delegated by their employer.
Pros of hiring employees:
You can count on their long-term commitment to your company.
You're able to set them to higher standards and ask them to adapt to various responsibilities.
You won't waste time explaining your business and mission (after training).
Cons of hiring employees:
You may spend more money if you're paying for their benefits.
It can be more difficult to terminate them.
To summarize, an employee (such as a marketing manager) can be an excellent long-term partner for your small business. While they can be more expensive, they will be more invested in your mission. Plus, if they're happy working for you, they'll likely stick with your company for the long term.
If you're searching for employees to hire for your online business, you may want to check online job boards such as Indeed:
With job sites like this, you can both add your posting to receive applications as well as search for candidates who fit the bill.
2. Independent Contractors
Independent contractors, or freelancers, are self-employed individuals who aren't tied to any one company. They can complete one-off jobs or work for a company temporarily (this can be months or even years). What's more, they typically have the freedom to decide when and how they work.
Since they aren't beholden to a single employer, they can also accept numerous projects at once. Independent contractors are usually highly specialized in one subject area.
Pros of hiring independent contractors:
They are experts at what they do.
It's easier to terminate a contract if you aren't satisfied with the work.
Contractors can be less expensive in terms of extra costs, such as healthcare and paid time off.
Cons of hiring independent contractors:
They may not be as dedicated to the company's mission.
You don't have as much control over the work being completed.
Overall, freelancers are good to hire for one-time projects. Although they perform exceptional work, they might not be the best overall marketers for your small business due to the short duration of their contract. However, some can grow into longer-term arrangements.
If you need a freelancer for an upcoming marketing campaign, you can search online marketplaces such as Fiverr:
You're able to find a wide variety of professionals on this site, including digital marketing experts that can help you with your next product launch or advertising project.
3. Affiliate Marketers
An affiliate marketer is someone who promotes a product or service that is not their own in exchange for a commission. They do this through their personal social media profiles, blogs, podcasts, and other online channels.
Essentially, an affiliate is a marketing partner. You only have to pay them when they help you land a sale. Still, they can be some of your biggest assets.
Pros of hiring affiliate marketers:
Low startup costs (you don't have to spend money on advertising).
More flexible than hiring an employee or independent contractor.
Helps promote your product or service to your target audience.
Cons of hiring affiliate marketers:
Higher possibility that they

underperform

.
Affiliates aren't as well-trained as employees or contractors.
Overall, an affiliate can be an excellent hire. Although they might not always perform up to your standards or be as qualified as an employee, they are low-cost, low-risk advocates for your business.
There are many different tactics you can use to find affiliates for your small business. One way is to reach out to bloggers in your niche. For example, if you sell organic baking products, a food blogger is your perfect partner: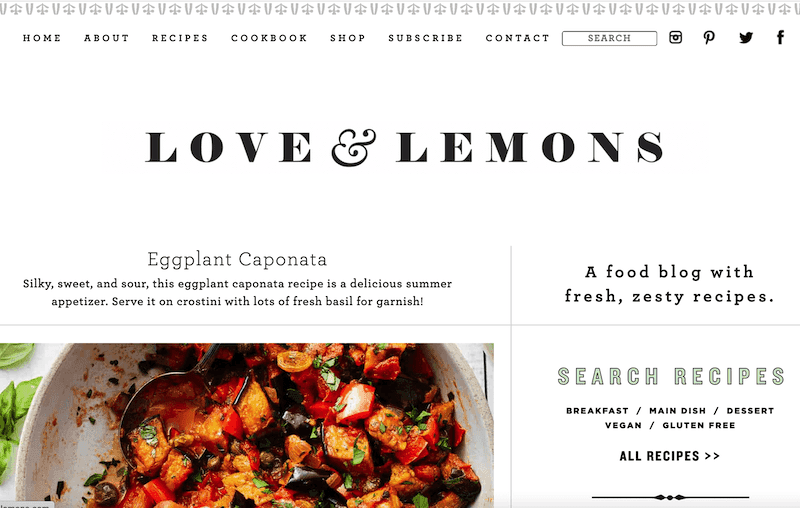 You can also reach out to social media influencers and groups on LinkedIn. Additionally, you can maximize your affiliate marketing efforts by using Easy Affiliate:
Our plugin allows you to create a self-hosted affiliate program with real-time reports, email marketing, and ecommerce integrations. You'll also be able to pay your affiliates in one click.
Conclusion
Marketing your small business comes with its hurdles. Building a solid team of people who support your ideas can help it grow. Ultimately, choosing between the different kinds of hires will depend on your company's values and goals.
To summarize, here are three different kinds of marketers to consider:
Employees. A great solution for in-depth and long-term projects, but they can be more costly.

Indeed

is a great place to find them.
Independent contractors. Highly specialized and good for single projects, but they won't be as invested in your company in the long term. You can search for your next freelancer on

Fiverr

.
Affiliates Marketers. Low-cost, low-risk partners that can help you scale your business by promoting your products or services. You can use

Easy Affiliate

to more easily manage their progress, payments, and more.
Do you have any questions about how to choose the best marketer for your business? Let us know in the comment section below!
If you liked this article, follow us on Twitter, Facebook, Pinterest, and LinkedIn. And don't forget to subscribe in the box below!
Affiliate Link Disclosure