With an ever-increasing reliance on the internet for business, social, and personal purposes, companies must maintain secure, reliable, and fast websites on the best web hosting service they can find.
A bad web host will significantly impact the user experience on your website.
HostGator and Bluehost are two hosting service providers in every list of the top ten best web hosting services worldwide. Both companies have been around for over 18 years, are highly respected, and offer every type of web hosting service, from shared to reseller hosting.
This Bluehost vs. HostGator article will compare them to help you decide which is suitable for your hosting needs. We'll put both companies head to head so you can make an informed decision based on affordability, service quality, and ease of use.
Let's get started.
Uptime Guarantee
Uptime is one of the most important factors when choosing a web host, as it can significantly impact your business if it's low. An uptime of at least 98% is recommended for web hosts, as anything below this could negatively impact your profits.
Bluehost's uptime is around 99.9%, showing an average downtime of 1.6 hours per year. HostGator, on its part, also has a 99.9% uptime, which places them on par with Bluehost.
HostGator also gives users on shared servers free 1-month subscriptions if their uptime falls below 99.9%. Such confidence!
The winner is: HostGator
Website Speed
You don't want visitors to wait long before your site's content loads and they can start reading it. The longer it takes for people to load your site, the more your visitors will likely abandon it and go elsewhere.
Server response times contribute to low page speed scores, and this can give you sleepless nights.
Bluehost's shared hosting plans include solid state drives (SSD), and their server infrastructure is driven by enterprise-grade SSD database storage. These features provide a significant speed increase when compared to traditional hard drives.
HostGator also offers SSD storage for their shared hosting plans. And even their MySQL databases are stored on SSD hardware, so you won't have to worry about slow performance.
You can also upgrade to more extensive SSD storage if needed, although moving to a dedicated server may be a better option.
Generally speaking, both services offer similar server speeds for their shared hosting plans. You'll get much better server speeds and enjoy faster loading times as you go higher with dedicated servers. You won't need to switch hosting providers.
The winner is: It's pretty much a tie, but HostGator is the slight favorite.
Unmetered bandwidth
Most Bluehost and HostGator plans have unmetered bandwidth. However, it would help if you kept an eye on your site's traffic to ensure you don't exceed their usage policies.
All hosting providers have fair usage policies to prevent unmetered bandwidth from being abused by a small number of users. But you might see slower speeds if you exceed certain data usage limits within a month.
The winner is: Tie
Automated Backups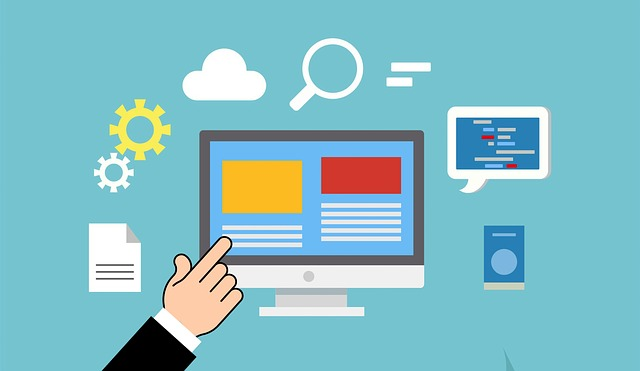 You can back up your website data to a cloud server and keep it safe from any risk. Both companies offer backup services.
HostGator: HostGator's automatic backup runs randomly once a week, erasing any prior backups. According to HostGator, they provide these backups as a courtesy, and there are no guarantees. Hence, you should keep a backup of your website at all times.
Bluehost: Bluehost's backup arrangements are similar to HostGators but somewhat better. Bluehost provides non-guaranteed complimentary backups created daily, weekly, and monthly for its users. Again, Bluehost's backups are available for 12 months, which trumps HostGator's one-week backups.
You can use a third-party service or a plugin if you need a reliable way to protect your site. For WordPress users, the Updraft plugin can handle your backups effortlessly.
The winner is: Bluehost
Site Migration
Bluehost has a free WordPress migration service, but this is based on specific criteria the WordPress website must meet. You must have a shared hosting account and not have used the free migration services before you requested them.
Also, your website must not exceed certain limits, including having a file size limit under 2GB and a 40MB database.
For full site transfers, which cover up to 5 websites and 20 email accounts, you should be ready to cough up about $150. A dedicated team will help you perform this move within three days.
But remember, this full site transfer isn't available for resellers, VPS, and dedicated server users.
Here's our Bluehost vs GoDaddy Comparison.
HostGator: On the other hand, HostGator offers free site migrations for new accounts. This transfer must be within the first 30 days on HostGator. They can also migrate your data and sites between HostGator server infrastructure if you move from one hosting plan to another.
To request your free website migration, you should use their request form. Just be aware of the various limitations of the free migration, which vary according to your hosting plan.
Customer Support: Bluehost vs HostGator
Both Bluehost and HostGator offer good customer support for their hosting users. However, HostGator has a better customer support and is more helpful than Bluehost.
In fact, HostGator offers 24/7 live chat support, and you can email them anytime.
On the other hand, Bluehost has a reasonably good support team, but their response time is much longer than HostGators'.
Additionally, Bluehost has a long list of requirements you must have at hand before you contact them, and they don't offer free Skype calls like HostGator.
So if you have a problem and need a quick solution, HostGator will be a better option.
Pricing Comparison: HostGator Vs. Bluehost
Here's the price comparison for their web hosting services.
The shared hosting plan is a plan that allows multiple websites to run on the same server. It offers a cost-effective solution for small businesses that don't need dedicated servers. Most people starting out on the web use shared servers.
While this shared hosting plan provides essential functionality for any website, it offers limited resources. And this plan may not be the best option if you have a large traffic volume.
Bluehost's Basic plan starts at $2.95/month and renews at $9.99/month; expectedly, it can only host a single website. Other plans include Bluehost Plus, starting at $5.45/month, while Bluehost Choice Plus starts at $5.45/month. The Bluehost Pro is the fourth plan, starting at $13.95/month.
HostGator's Hatchling Plan starts at $2.75/mo and, as you'd expect, can only host 1 website. The popular and recommended Baby Plan starts at $3.75/mo while the top-of-the-line Business Plan starts at $5.25/mo.
Gator Max would have been an excellent name for their business plan!
Bluehost offers unlimited websites for all shared hosting plans, except the Basic plan. The same applies to HostGator which also offers unlimited domains. However, you won't get unlimited disk space with Bluehost – only HostGator provides unmetered storage.
So the winner is: HostGator
VPS Hosting
You'll want to use a VPS server if your site needs more resources to run smoothly.
For starters, Bluehost's VPS hosting plans are cheaper than HostGator's, with the top tier (Ultimate Plan) from BlueHost costing a few cents more than HostGator's Snappy 8000. This price reduction will only last for 36 months.
Hence, when you renew your plan, you pay more with Bluehost. HostGator's VPS plan costs less in the long run (but more in the short term).
Bluehost will give you less storage space for your VPS needs compared to the higher storage space that HostGator offers.
Winner: HostGator
Dedicated Hosting
A dedicated hosting plan may be your best option if you are looking for more flexibility for your site.
Both hosting providers offer decently priced dedicated web hosting services. Bluehost offers cost-effective dedicated hosting plans starting from $79.99 for the Standard plan, $99.99 for the Enhanced plan, and $119.99 for the Premium plan.
This price is valid for new users for the first 36 months before the renewal price kicks in.
HostGator, on their part, offers to host plans from $89.98 to $119.89 to $139.99 for their Value, Power, and Enterprise servers, respectively. These prices reflect a discount for new customers, but there's no telling what renewal prices might be.
Storage space for dedicated servers is impressive between both companies.
Winner: Mostly a tie. Bluehost is slightly cheaper, but you do get less features overall.
Managed WordPress Hosting
This type of plan offers the convenience of hosting your WordPress website on a server that is dedicated to WordPress sites. With a managed WordPress hosting plan, you'll get impressive website load times and quick access to your WordPress dashboard if anything occurs.
Bluehost has four different plans for their WordPress hosting service, including Basic, Plus, Choice Plus, and Pro, with discounted prices ranging from $2.95 to $13.95 for new users. Bluehost offers better WordPress hosting services than HostGator.
On the other hand, HostGator has only three WordPress hosting plans starting with Starter, Standard, and Business, with prices ranging from $5.95 to $9.95 for first-time users.
Unfortunately, HostGator can only support a maximum of 1, 2, and 3 WordPress sites with their WordPress hosting plans.
Winner: Bluehost
Security Features
Security is one of the most critical features in web hosting – a web host with no security features will put your website at risk and expose it to malicious attacks.
All web hosts have minimum security standards to meet to operate. Still, most of them go above and beyond that minimum and offer additional security tools that make their services even more secure.
These security tools may include website firewalls, keeping software up to date, offering two-factor authentication, DDoS protection, and more.
Bluehost and HostGator both offer great security features for your WordPress site, including free SSL certificates and other paid tools like CodeGuard Backup and Sitelock Security.
So, it's a tie.
Ease of Use
Next is the ease of use for beginners. Both hosting platform account dashboards are self-explanatory and easy for everyone, including experts.
Free Site Migration
On Bluehost, you can easily migrate or transfer your site from another web hosting company or one Bluehost account to another. You can move your data to Bluehost for free or use the Website Transfer service to move up to five websites and 20 email accounts from your previous host.
For HostGator: HostGator will help you move your site to HostGator quickly and smoothly. With HostGator, you can move your WordPress/cPanel files, including databases, scripts, and one domain registration transfer for free, with each new account within 30 days of sign-up or account upgrades.
Winner: HostGator
Website Builders
Both Bluehost and HostGator have free website builders across all hosting plans. If you are looking to get started quickly with a website and don't have the time or desire to mess around with coding, these are both great options.
Both of these website builders offered are relatively easy to use and have a lot of pre-made templates that will allow you to get your site on track with minimal effort.
So it's another tie.
HostGator Vs. BlueHost FAQs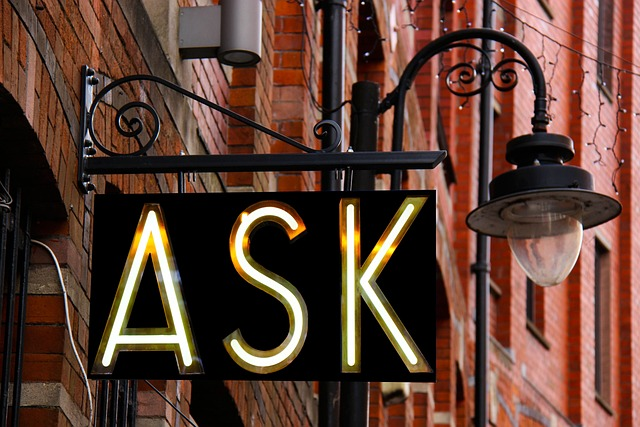 Here are some popular questions about both hosting companies.
1. Is Bluehost and HostGator owned by the same company?
HostGator and Bluehost are both owned by EIG – Endurance International Group. EIG has become a force to reckon with in the web hosting space. However, both Bluehost and HostGator are separate companies that run independently.
And their services reflect the core goals of each company.
2. Which is best, Bluehost or HostGator?
The only correct answer is: it depends on you. Bluehost and HostGator are reputable web hosting providers offering shared and dedicated hosting packages. However, if you're looking for a windows hosting provider, Hostgator is a good choice. Bluehost only offers Linux hosting with no windows servers.
They both provide reliable, scalable hosting with 24/7 customer support. But HostGator's customer support is slightly better than Bluehost's.
Based on the findings above, it's fair to say that HostGator is the slight favorite. But really, the decision ultimately comes down to your specific requirements, needs, and budget.
What are the most affordable hosting providers apart from Bluehost & HostGator?
Many options are available in the market, so you must be careful when choosing a hosting provider. Here are some of the most affordable hosting services that are great alternatives to Bluehost and Hostgator.
Hostinger

SiteGround

Iridium Hosting

A2 Hosting

GoDaddy

DreamHost
If you are looking for cloud hosting, you can try out
Amazon EC2
Digital Ocean
Bluehost vs. HostGator Final Recommendations
The right web hosting provider can make a massive difference in growing your online presence. We've looked at some of the most critical factors you should consider when choosing a hosting provider. Bluehost and HostGator are great hosting companies with excellent customer service, usability, and features.
We hope this detailed Bluehost vs HostGator comparison has helped you make an informed decision. In the end, either one of these providers is sure to suit your needs. But if you'd really like a recommendation between the two, it's fair to go with HostGator.