Many page builders market themselves as being free, but in reality, require you to purchase the premium version to be of any use. The best free WordPress page builders, however, offer plenty of options without paying for add-ons or a premium license.
Find out which builders meet the true definition of free and which freemium builders you can use for basic websites without needing to upgrade.
Comparing The Best Free Builders
It's important to note that free WordPress page builders fall into two different categories:
Completely free page builders, which do not have a premium version

Freemium builders, which have a free basic version and premium expanded version
We'll start with the completely free options, and then go on to the freemium page builders.
Free Builders
The following builders are completely free in that you do not need to purchase a premium license to get complete functionality.
This doesn't mean there aren't add-ons that you can purchase. SiteOrigin page builder, for example, has an add-on that you may find helpful. However, you do not have to purchase these to get complete access to the builder.
1. GT3

GT3 is a completely free WordPress page builder from the people behind GT3 Themes. The builder provides most of the basic widget options that premium builders such as Elementor and Divi builder have.
You can use the GT3 page builder with any of GT3's many professionally designed themes. The plugin is a drag and drop backend WordPress editor with over 20 widgets to choose from for styling an unlimited number of custom pages.
Pros of Using GT3 Page Builder:
Over twenty widgets to choose from

80+

WordPress themes

to work with

Intuitive drag and drop interface

Fully customizable styling options
Cons of Using GT3 Page Builder:
Creates website slowing code bloat

Lacks more advanced widgets
GET GT3 BUILDER
---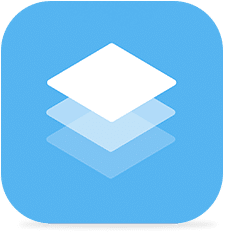 SiteOrigin is another free WordPress page builder with over 2 million installs as of 2020. The builder is a back-end drag and drop editor that allows you to build grid-based pages.
You can use the page builder with any SiteOrigin theme or a theme of your choice. While the page builder is free, there is a widgets addon that will expand the overall functionality of your SiteOrigin website.
Pros of Using SiteOrigin Page Builder:
Free for builds
and drop interface
For use with any

Responsive web pages
Cons of Using SiteOrigin Page Builder:
Creates some code bloat

Free support can be slow
GET SITEORIGIN BUILDER
---
3. Gutenberg
Gutenberg isn't a WordPress page builder in the same way that the other entries on this list are. Instead, it's a visual block-based editor that allows for creating media-rich content pages.
The difference here is that page builders typically allow a person to edit their entire website as opposed to just the content on the page. For many people, however, Gutenberg will work just fine.
The block editor comes with basic content and media elements such as video, headers, icons, quotes, images, and more. You can also enhance the capabilities of Gutenberg through third-party plugins.
Pros of Using WordPress Gutenberg:
Lighter than page builders

Third-party plugins to improve capabilities

Intuitive drag and drop design

Continuously improving and evolving
Cons of Using WordPress Gutenberg:
No ability to edit themes

Limited in overall capabilities
---
Freemium Builders
Most "free" WordPress page builder plugins aren't free but instead work off of a freemium model. This means the basic tool is free but you will need to pay for extra features or expanded functionality.
Some page builders are better than others in terms of what you get for the free version. With some page builders, you may not need to pay for the premium version when building basic websites.
Other builders though may require you to pay for the premium version to be of any real use.
4. Elementor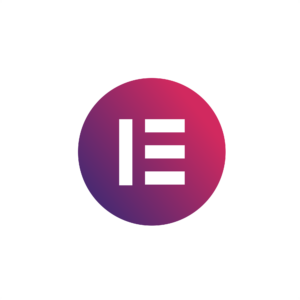 Elementor is one of the most downloaded page builders ever. As of 2020, the builder had over 5 million active installs. It's preferred by both amateurs and professionals alike with companies as large as GrubHub using it.
The free basic version of Elementor provides almost everything you would need to create a basic website. There are also numerous free third-party add-ons to extend the functionality of the WordPress page builder.
Pros of Using Elementor:
editor

Extensive customization options

Regularly updated and maintained

Large library of premade templates
Cons of Using Elementor:
Some code bloat (though continuously improving)

No lifetime license for the pro version
Read this in-depth review of Elementor to get a better idea if it's right for your WordPress site building needs.
GET ELEMENTOR
---
Beaver Builder plugin is a popular alternative to Elementor that allows for easy and intuitive drag and drop styling. The builder plugin has similar features to Elementor with a free and premium version.
One thing to note about the free version of the Beaver Builder plugin is that it lacks many important widgets you might need for a website including pricing tables, contact forms, and more.
You can bridge the gap through third-party plugins such as Ultimate Addons or Power Pack. However, these can lead to decreased site speed.
Pros of Using Beaver Builder:
Easy drag and drop interface

Prompt support

SEO friendly

editor
Cons of Using Beaver Builder:
Free version lacking common widgets

No lifetime option for the pro version
Read a more thorough review of the Beaver Builder plugin for more information on the plugin.
GET BEAVER BUILDER
---
WP Page Builder plugin from Themeum is a front-end editor with over 60 blocks to make creating the exact website you want easier. It can be used with any of the Themeum themes or themes such as WP Astra.
The builder comes as either a basic free version with enough blocks for creating basic websites or can be purchased as a premium version. For website builders on a budget, the premium version comes in at a lesser cost than many other options.
Pros of Using WP Page Builder:
Cheaper premium version

Over 60 custom design blocks

Can be used with any

Intuitive front end editor
Cons of Using WP Page Builder:
Infrequent updates

Some code bloat issues
GET WP PAGE BUILDER
---
7. Brizy
Brizy Page Builder plugin is marketed as a page builder for non-techies. It's a front-end drag and drop style page builder capable of building everything from landing pages to professional business pages and pop-ups.
The builder comes with an extensive template library to make creating professional-looking websites easier and faster for non-expert users. You get over 40 templates and 24 builder elements with the free version.
One other upside of using the Brizy Page Builder plugin is the global styling. This allows you to easily and efficiently create pages for your website without needing to recreate the design.
Pros of Using Brizy Page Builder:
Global styling options

Over 40 templates available

24 free building elements

Easy front end drag and drop editor
Cons of Using Brizy Page Builder:
Some code bloat issues

Premium version needed for advanced sites
GET BRIZY BUILDER
---
8. Live Composer
Live Composer is an open-source WordPress page builder plugin that allows you to edit and style content on pages and posts.
This is a front-end drag and drop type editor making it easier for less experienced users to get started without coding experience. One upside to Live Composer is the WooCommerce editor, though it should be noted that comes sold separately.
The builder plugin comes with the basic features needed to create simple websites with the option to purchase premium extensions for more advanced builds.
Pros of Using Live Composer:
Easy drag and drop front end editor

Mobile responsive design

SEO optimized

Over 30 modules
Cons of Using Live Composer:
sold separately
Non-extensive library
GET LIVE COMPOSER
---
9. Themify
Themify Builder is a popular theme developer with over forty available themes as of 2021. Their WordPress page builder is baked into each Themify theme but also comes free as a standalone builder for use with any WordPress theme.
One of the main benefits of the Themify page builder is the extensive library of professionally pre-made page templates. Users can choose from over forty templates to make design faster and easier.
The core builder is free but there is a premium add-on that adds features such as pricing tables, WooCommerce capabilities, and more.
Pros of Using Themify Builder:
Extensive library
Both back and frontend options

Robust custom styling options

SEO friendly build
Cons of Using Themify Builder:
Some code bloat

sold separate
GET THEMIFY PAGE BUILDER
---
Sandwich

Page Builder Sandwich markets itself as the friendliest page builder for new WordPress users. This is a front-end drag and drop builder with a focus on simple and intuitive layouts.
One thing to note is the free version of the WordPress page builder plugin is limited, forcing users to purchase the premium version for anything more than the most basic of websites.
The builder does have some advanced features such as shortcode mapping and Google Map embedding, setting it apart from other builders. It also benefits from no code lockin so your site won't break if you decide to change builders.
Pros of Using Page Builder Sandwich:
Advanced mapping

No code lockin

Easy drag and drop interface

Front end editor
Cons of Using Page Builder Sandwich:
Limited free version

Infrequent updates
GET PAGE BUILDER SANDWICH
---
11. Nimble
Nimble page builder is a front-end live visual editor from the team behind the popular Press Customizer theme.
While the builder was developed for the Customizer theme, it can be used with any WordPress theme for easy drag and drop functionality. The builder is designed using mobile-first principles for a faster browsing experience for users.
The free version comes with all of the basic modules needed for a lightweight website. There is a premium version with more modules being added regularly.
Pros of Using Nimble Page Builder:
Mobile-first design principles

Works with any

404 and other core page designer

Live customizer for faster builds
Cons of Using Nimble Page Builder:
New lacks some core features

No guarantee of future updates due to newness
GET NIMBLE PAGE BUILDER
---
12. Zion
Zion Builder is another newer option developed by Hogarth Studio, a popular WordPress theme developer.
The builder is marketed as being the fastest WordPress page builder plugin available and offers both a free basic version as well as an expanded premium version. Their free version comes with over 25 WordPress widgets for building basic websites.
Pricing for the premium version, if you decide to upgrade, is cheaper than many popular builders such as Elementor. There are also a limited number of lifetime licenses available making it one of the cheaper builders on this list to upgrade.
Pros of Using Zion Page Builder:
Cleanly coded for faster page speed

25+ free elements with basic

Lifetime license available

Intuitive drag and drop interface
Cons of Using Zion Page Builder:
Newer and less proven

No white label option
GET ZION PAGE BUILDER
---
13. Kadence Blocks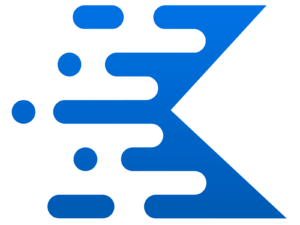 Kadence isn't a page builder in the same way as plugins like Elementor. Instead, it's a blocks builder similar to Gutenberg.
The upside of this is that your website will generally be faster than using a full-blown site builder, which can often create code bloat and slow your website.
With Kadence blocks, you can use pre-made page templates to shorten the time it takes to build your website. You can also upgrade the functionality by purchasing Kadence Blocks pro, though it isn't necessary for basic websites.
Pros of Using Kadence Blocks:
Lightweight for faster websites

Large library of prebuilt templates

Intuitive drag and drop layout

No knowledge of code required
Cons of Using Kadence Blocks:
The is still new

Lacking some features of other builders
GET KADENCE BLOCKS
---
14. Post and From Bold Grid
Bold Grid is a popular WordPress plugin developer known for Total Upkeep, Easy SEO, W3 Total Cache, and more.
Their page builder is drag and drop allowing you to build beautiful pages and posts without coding skills. You can use any of the basic widgets that come with the builder for styling your pages exactly as you want them to look.
Another benefit is that the premium version is much cheaper than other page builder plugins if you ever do decide to upgrade.
Pros of Using Post and Page Builder From Bold Grid:
Cheaper premium version

and drop interface
Use with any

Advanced features for developers
Cons of Using Post and Page Builder From Bold Grid:
Fewer widgets than other page builders

Creates significant code bloat
GET BOLD GRID PAGE BUILDER
---
Why Use A Drag and Drop
Drag and drop builders can provide numerous benefits to both experienced designers and developers and less experienced users. Builders make it easier to standardize design, build more complex websites without code, and more.
Ease of Use
Most WordPress page builders simplify the process of building and styling pages. Some of the best page builders, such as Elementor page builder, ensure design consistency throughout your website via global styling.
Using a builder also cuts down on plugins which slow your website and create code bloat. This makes it easier to maintain your website and also lessens the chances of your website breaking with updates.
Faster Turnaround Time
Using a page builder can greatly decrease the time it takes to create a website. Whether you are a design professional building sites for clients or an entrepreneur building your first niche or affiliate website, faster turnaround times are always good.
[embedded content]
For beginner users, the ability to select from pre-styled templates means you can get professional quality designs without spending hours messing around with individual styling features.
Cheaper Than Hiring A Developer
WordPress development is expensive, with the average developer running between $24 and $50 up to $400 per hour.
Using a page builder cuts down on the need for a WordPress developer, allowing you to spend money on areas that will give you an immediate return such as content, email marketing, or social media marketing.
The Cons Of Using Page Builders
While there are certainly many upsides to using WordPress page builders, there are also some drawbacks that you should take into consideration.
Some issues can be easily mitigated by understanding basic design and development principles. Others, however, may be unavoidable depending on which page builder you choose. It's important to work with well-coded and highly reputable plugins.
Code Bloat
Code bloat refers to poor coding that slows down your website (and potentially creates security issues).
This issue is one of the major drawbacks of all page builders due to how they function. However, some page builders are worse than others.
One of the best free WordPress page builders is Elementor as it's continually being optimized to improve the code and cut back on bloat.
Experienced developers can test plugins to check speeds and figure out if they will have a problem with code bloat. For new users, it's best to look at reviews before settling on a WordPress plugin.
Over Design
This is one issue that is easy to mitigate, unlike code bloat. Over design happens when you try and add too many elements to your pages. This leads to a cluttered look and increases unnecessary code.
Because of the drag and drop interface of most page builders, it is easier for less experienced users to overuse elements.
The solution is to review and follow basic design principles. Ensure everything you add to a page is functional and necessary and avoid non-critical features.
What To Look For In A
Once you understand the reasons for using a WordPress website builder and the downsides to avoid, there are a few more considerations to selecting the right builder.
Interface
For beginners, selecting a website builder that uses a live front-end editor will often be the best way to go. Live editors allow you to see the page you are building exactly how your users will see the completed product. Any changes you make to a page you can see in real-time.
The other option is a back-end editor which is usually a more comfortable option for developers and coders. Using a backend editor means less switching between different plugins and gives access to text editors and custom CSS more easily.
Compatibility
While most page builders market themselves as compatible with all themes, this isn't always the case. Do your due diligence when selecting a theme and page builder combination to ensure one is compatible with the other.
The other thing to think about is that a poorly coded theme can easily slow down your website even if your page builder is well coded and vise versa.
You want a fast and clean running website so make sure to select a well-coded theme and page builder that work well together.
Available Elements
If you're going the route of using a free or freemium page builder, consider how many elements (also called widgets, content modules, or blocks) you have to work with.
Many freemium builders provide a small number of elements allowing for the creation of only basic websites. For advanced websites, you will need the premium version or a third-party integration that can slow down or break your site.
Before selecting a page builder, plan out how your website will look and what features you need. With this information in hand, look at the content modules available on each of the page builders you are considering to make sure you will have everything you need.
SEO Friendliness
Search engine optimization, or SEO, is the optimization of your website and content to ensure search engine crawlers can easily examine and index everything on your site.
One of the core aspects of building an SEO-friendly website is user experience. This incorporates everything from how intuitive your website is to how well elements load on mobile devices and more.
Poorly coded page builders contribute to bad user experience and bad SEO. By choosing a well-coded website builder you can improve the experience visitors to your website have and ensure your website is well optimized for search engines.
[embedded content]
Styling Options
Even though page builders offer you greater control over the design and styling of your website, not all builders are equal in capabilities.
It's important to choose a builder with theme editor options versus simple content editors. The difference here is that content editors only give you control over what is on individual posts or pages. Theme editors, however, allow you complete control over everything from the header and footer to 404 pages, blog feeds, and more.
Also, look for builders that give you global styling options. This allows you to design a single page and then apply that styling to your entire website, cutting down on turnaround time.
Mobile Responsiveness
Mobile responsiveness refers to your website's ability to adapt to mobile devices such as smartphones and tablets.
Over fifty percent of web traffic comes from mobile devices and that number is only increasing. If your website isn't mobile-optimized, you will lose traffic as your website won't properly display for mobile visitors.
All of the best page builders give you mobile optimization capabilities. It's important to also check that each of the content modules you plan on using is optimized for mobile.
Some widgets may not work properly such as video that doesn't shrink to size or tables that don't display properly. Mobile optimization is essential for both user experience and now for SEO with the release of Google's core web vitals.
For newer users, you can use Google Search Console or Google Analytics to find potential issues your website may face displaying on mobile devices.
Available
Most page builders will come with professionally designed templates that are pre-styled, making it easier for you to build a website. These templates will often have a theme such as a restaurant website, agency website, construction website, etc.
Both experienced web designers and new users can benefit from these templates. Using one helps to cut back on design time and, if chosen properly, can ensure a faster and better-developed website.
When looking for a free WordPress page builder, try and find one that offers a free template library. Many free builders will bundle templates in their premium version so be aware of this when selecting the right builder for your needs.
Available Integrations
Integrations make operating a web-based business easier. These can range from email tools like Mail Chimp to payment processors such as PayPal and Stripe.
If you need a third-party tool to manage your website, it's good to find a builder that integrates with that tool.
Freemium Pricing
For most websites, especially content-based niche websites, the free version of builders like Elmentor will work just fine for getting started. However, you will likely need to upgrade to the premium version as your site grows.
Before building your website and locking yourself into a page builder, check what the price will be to upgrade.
Make sure you get a sufficient number of licenses if you operate multiple websites and check for a lifetime license for a single website to save money.
Will Gutenberg Completely Replace Page Builders?
Gutenberg is the new WordPress block editor. The question many people have is whether or not the builder will eventually replace third-party page builders.
While no one can predict the future, the answer to the above question is most likely, eventually. The early versions of Gutenberg are still lacking some major features that require third-party add-ons. However, this is changing rapidly.
It is likely that given a few years of continued development, Gutenberg will completely bridge the gap and overcome page builders. However, it isn't there yet and page builders, or third-party add-ons to expand Gutenberg such as Kadence Blocks, are still necessary.
Recommendation For Best

Free
While there are plenty of solid free builders, there is only one clear winner as to which one is the best free WordPress page builder, and that's Elementor.
Elementor has all of the basic elements you need to make a website using only their free version. It's also continuously updated for better performance and enhanced functionality.
If you want to upgrade to premium, the cost isn't excessive when compared to other options. The support team is also responsive and quick to reply in the event you have issues.
For people who want to use Gutenberg but need more functionality, Kadence Blocks is a good option. I've tested Kadence blocks and the speeds are phenomenal for both mobile and desktop. They also offer great professionally styled templates to help you get started.